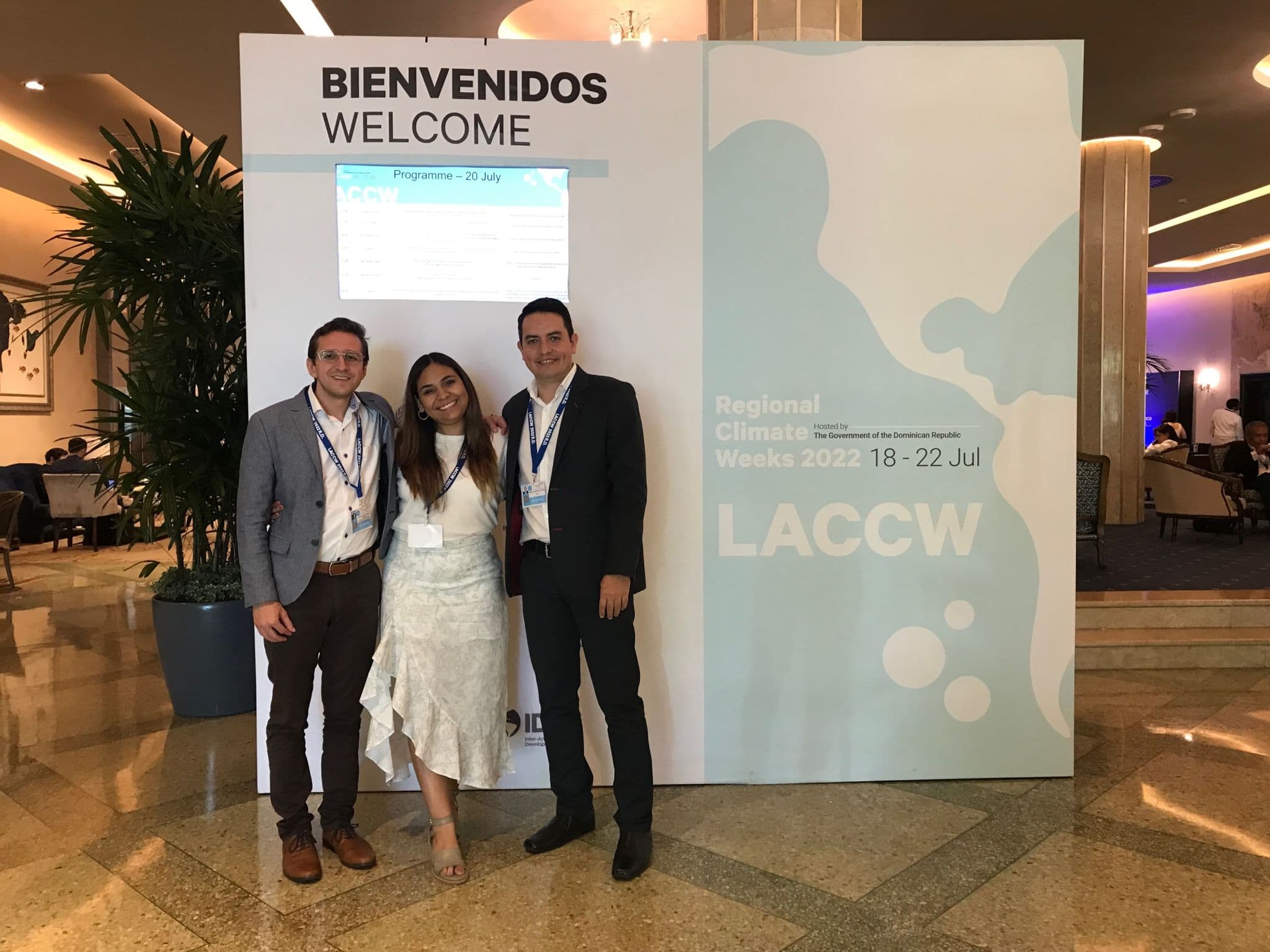 Successful LACCW2022 for Scale for Resilience
A successful Latin American and Caribbean Climate Week for Scale for Resilience came to an end. Scale for Resilience was represented by Andrea Castellanos (CIAT), Carlos Navarro (CIAT) and Jaime Osorio (YAPU Solutions) during the 4-day event in Santo Domingo, Dominican Republic.
Organized by UN Climate Change the LACCW is a key event to align stakeholders on the road to COP27 with a strong focus on activities in the region, where we seek to engage and empower stakeholders to drive climate action in countries, communities and economies. Topics revolved around green bonds, sustainability, innovation in Latin America's climate agenda, the application of financial resilience as well as the implementation of National Determined Contributions (NDC).
The highlight was our own Scale for Resilience event: "Applied Resilience Finance: Leveraging the financial value chain for local adaptation", where Andrea, Carlos and Jaime had a great intervention presenting our initiative that seeks to help vulnerable people to cope with climate change by facilitating access to finance for nature-based Solutions.
Jaime Osorio represented Scale for Resilience in two more panels: "Good practices, financing and innovation in food production systems aligned with climate goals" and "How financial innovation for SBNs can strengthen the ambition of NDCs and drive climate action in LAC", in these sessions we shared the experience and knowledge of YAPU Solutions in the implementation of innovative tools that focus on reducing the impact of climate change and the opportunities and challenges of financing Nature Based Solutions.
Overall, it was very satisfying to see this event focusing on resilience, the move to a low carbon economy and as an important aspect for the region, the collaboration of different sectors on climate action issues. We look forward